Critical Tactical Electrical Power Systems (C-TEPS)
30kW Mobile for Humvees
Introducing the Critical Tactical Electrical Power Systems (C-TEPS), a cutting-edge 30kW Mobile Electrical Power System specifically designed for Humvees and other demanding military applications. Smart Power Systems® has developed this state-of-the-art generator to provide the most reliable and clean power available, ensuring optimal performance in the harshest conditions.
Designed to meet the rigorous demands of military operations, the C-TEPS generator delivers instant power that can be relied upon in critical situations. Its trouble-free GENSET operation and maintenance ensure maximum uptime and efficiency. The rugged tray assembly provides superior protection for vital components, ensuring the generator's resilience in harsh environments. The Smart Start® power engagement feature reduces stress on the genset, power take-off (PTO), and truck powertrain, enhancing the overall longevity and reliability of the system. With the capability to deliver both 120VAC and 240VAC, 60Hz clean power, the C-TEPS offers the cleanest power available, crucial for sensitive electronic equipment and advanced military technologies.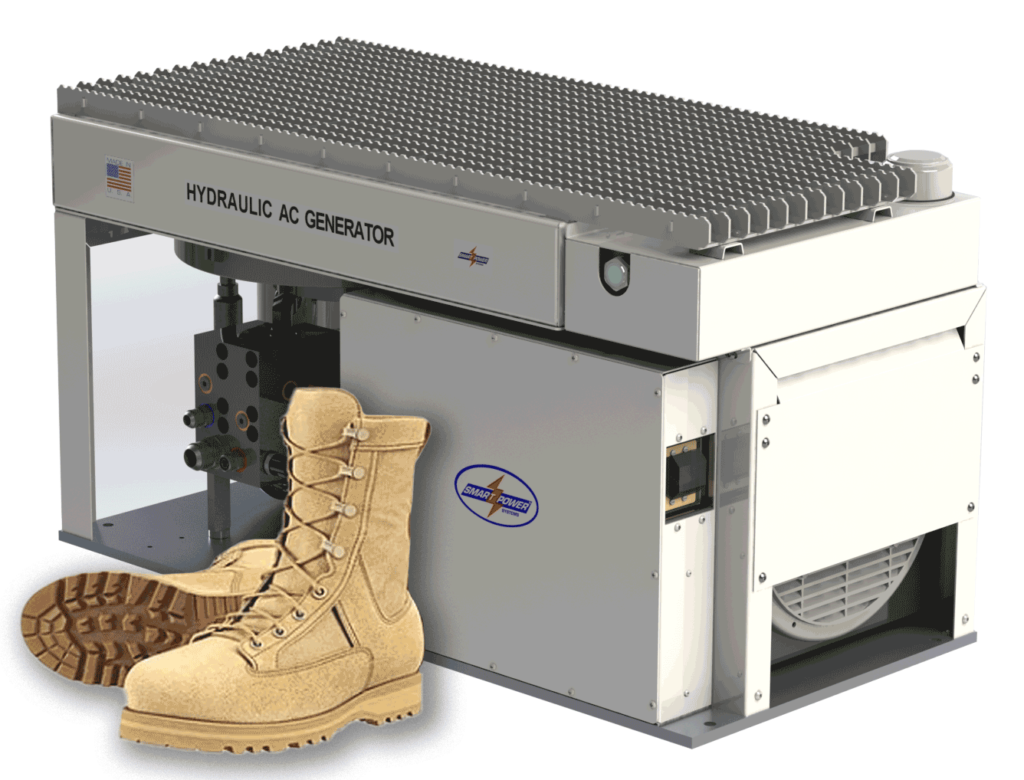 The C-TEPS stands out with its compact size and innovative design. The one-piece GENSET module includes an integrated hydraulic fluid reservoir, simplifying installation and maintenance. Its single-piece drop-in field replacement feature allows easy replacement of existing generators from various brands, saving time and effort during upgrades or repairs. Thanks to its smallest industry footprint, the C-TEPS maximizes the utilization of space within the vehicle, leaving more room for other critical gear and apparatus necessary for military missions. The generator's flexible design enables remote mounting of the cooler and reservoir, adding convenience and adaptability for various deployment scenarios.
"Super Cooled" Power Generation
The C-TEPS excels in high performance, with unique "super cooled" power generation capability that allows continuous operation even in extreme temperatures up to 120°F. Equipped with a solid-state system controller, the generator provides total control, and an optional multiplexing interface (J1939) enhances communication capabilities. The Command & Control Center constantly monitors the system, optimizing overall performance and meeting or exceeding MIL (Military) requirements for reliability and durability. The Smart Touch® sealed touch pads enable operator interaction and manual override/control, providing an intuitive and user-friendly interface. Integrated diagnostics and service advisories simplify maintenance tasks, while service intervals of 250 hours or three years reduce downtime and ensure the C-TEPS is always ready for action. Backed by an outstanding 5-year/1000-hour warranty, the C-TEPS is factory tested and certified before shipment, assuring top-notch quality and reliability. Additionally, Smart Power Systems® boasts over 45 years of manufacturing expertise and a large experienced technical support staff, ensuring exceptional technical support and assistance to military personnel during mission-critical operations.

With its advanced features and military-grade capabilities, the C-TEPS from Smart Power Systems® is the ultimate choice for mobile electrical power needs in military applications, providing unparalleled performance, reliability, and ease of operation for the most demanding missions.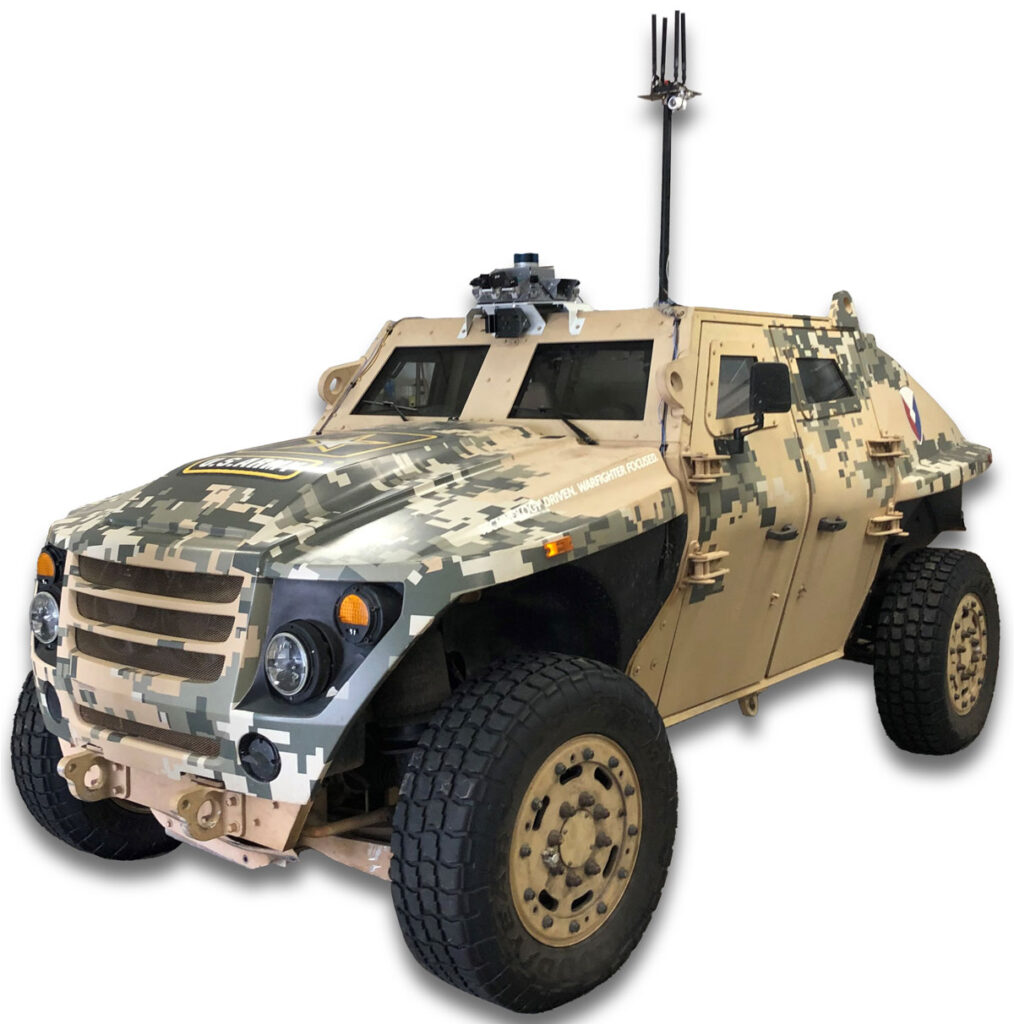 Smart Power Systems® severe-duty, one-piece, electronically controlled generator systems are designed to meet the most demanding mobile applications and provide 120VAC/240VAC. 60Hz clean power. The cleanest power available.
Smart Power Systems® provides… 
Instant power you can rely on
Trouble-free GENSET operation and maintenance
Rugged tray assembly provides superior component protection
Smart Start® power engagement reduces stress on genset, PTO, and truck powertrain
Compact size
One piece GENSET module includes an integrated hydraulic fluid reservoir
Single-piece drop-in field replacement (replaces all GENSET brands)
Smallest industry footprint saves valuable space for other gear/apparatus
Specifically designed for top mount and compartment mount applications
Flexible design allows cooler and reservoir to be remotely mounted if required easily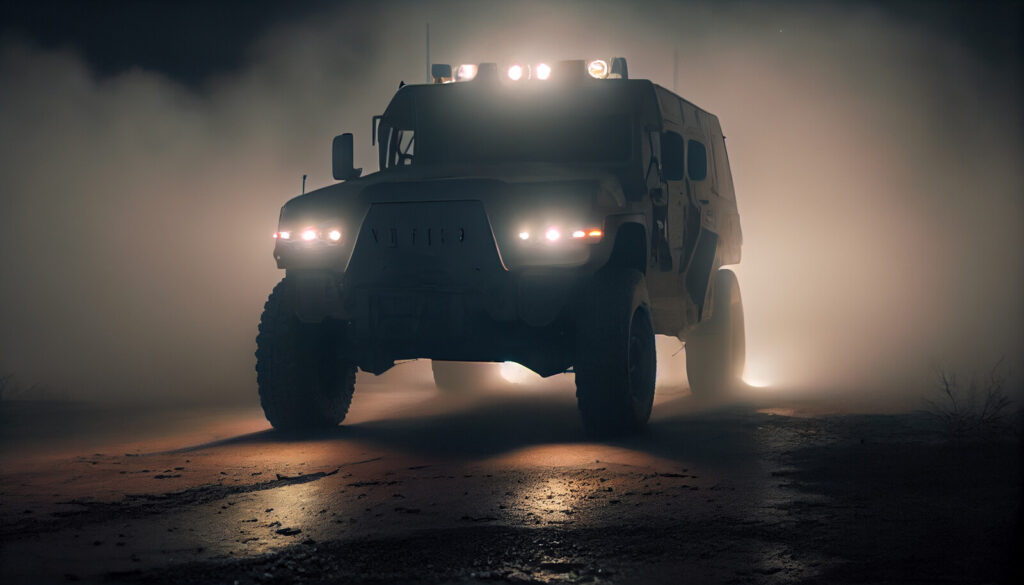 High performance
Unique ·super cooled" power generation for continuous 120 ° F operation
Solid state system controller provides total control: optional multiplexing interface (J1939)
Command & Control Center continuously monitors the system and optimizes overall performance
Meets/exceeds MIL requirements
Ease of operation
Smart Touch®sealed touch pads provide operator interactive capabilities; manual override/control
Integrated diagnostics and service advisories
Service intervals of 250 hours or three years
Superior warranty protection
5 years/1000 hours
The total system is factory tested and Certified prior to shipment
Outstanding technical support
Large experienced technical support staff
Over 45 years of manufacturing expertise
200,000 square ft. state-of-the-art facility is IS09001/MIL/IS09001 certified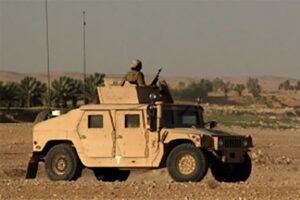 Smart Power Systems® and Smart Touch® are Ascencioné-Defense™ registered trademarks
*patents 5,087,825; 5,796,183; 7,053,498; 7,459,800; 7,759,811; 8,269,359; 8,269,360; 8,626,384; DE19703404 and others pending